All NR types electric hoist are equipped with large diameter drum, which can effectively increase the lifting height and reduce the left and right limits. Crane's dead zone when working becomes smaller, which can provide larger using space for the customers.
NR Series Wire Rope Electric Hoist: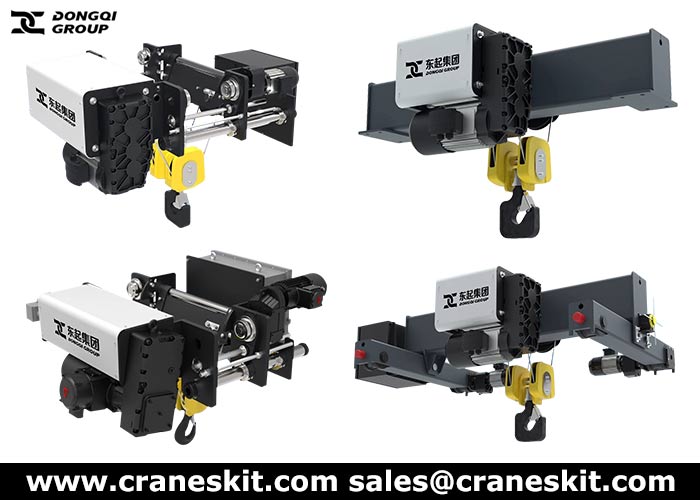 NRL Low-headroom Monorail Hoist.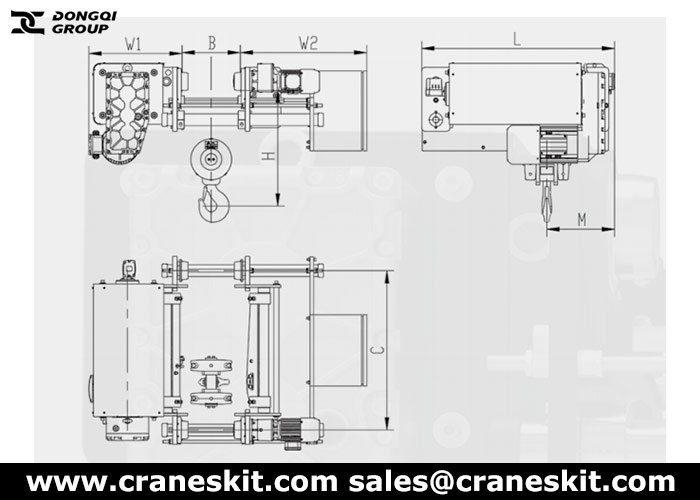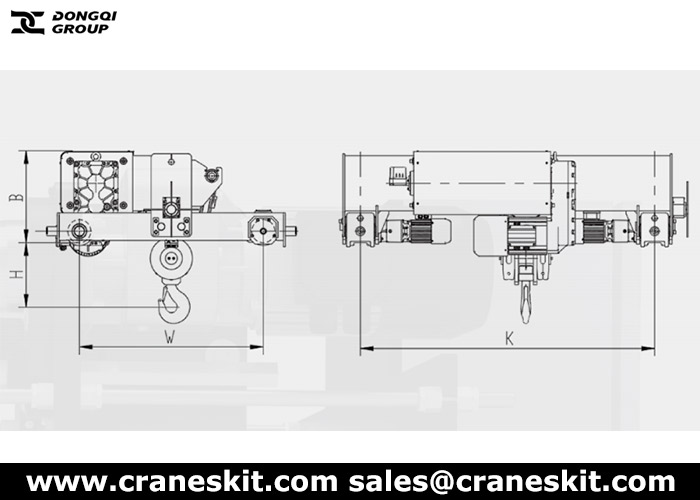 NRS Standard Headroom Monorail Hoist.
NRF Foot-mounted Hoist.

Intelligent safety monitoring system has the advantage as follows:
Calculating the remaining safety cycle of lifting mechanism.
Brake safety operation times.
Accumulated starts times of hoisting and travelling.
Records the load tonnage.
Overload protection, prohibit users from illegal overloading operations.
Real-time monitoring of crane's operating Power Supply.
Motor overheat protection.
Extensible wireless access point, it can access to user's big data center monitoring management, so as to realize remote operation and maintenance.

Design concept of Maintenance free, energy-saving and Green:
The motor power is reduced by 30% compared with the traditional Electric Hoist.
Through the mature application of Variable frequency positioning technology, the work efficiency is improved by more than 20%.
The noise of the whole machine is below 70 decibels.
The brake pads adopt non-asbestos design.
No metal dust caused by the slide friction between the Nylon Rope Guide and Steel Wire Rope, drum, providing workers with high cleanness operation environment.
Design concept of Maintenancefree, energy-saving and Green
The high-precision hard gear reducer has been filled with international brand lubricants before delivery from factory , and there is no need to replace it within the service cycle of the product.
Adopt international brand and maintenance-free steel wire rope.
High-strength Nylon rope guides, change from wearing parts to durable parts.
International brand Electrical components, bearings, and pendent controller.
Electromagnetic disk brake crane machine with automatic compensation of brake clearance and maintenance free function.

Clean Room Hoist: NR Types Wire Rope Electric Hoist for Sale